Cats at Candlelight Dinner Theatre
One of the longest-running shows in Broadway history makes its way to Northern Colorado to the Candlelight Dinner Theatre. Here is your chance to check out the hit musical Cats by Andrew Lloyd Weber, now playing through June 25. If you've never had the opportunity to see this larger-than-life musical, it takes place in an oversized junkyard in which several cats take the stage to tell their stories during the Jellicle Ball. Filled with memorable music — including the hit song, "Memory" — plus dinner and beverages during the production, Candlelight Dinner Theatre's Cats is the perfect date night. Tickets range from $35 to $72.50. 4747 Marketplace Drive, Johnstown. 970.744.3747 or ColoradoCandlelight.com.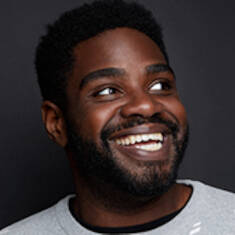 Ron Funches at Comedy Works
"Raising a child is like taking care of someone who's on way too many shrooms, while you yourself are on a moderate amount of shrooms. I am not confident in my decisions, but I know you should not be eating a mousepad." That's quip is a tiny example of the style of renowned comedian, actor, and writer Ron Funches, who performs at Comedy Works in downtown Denver for three straight days from June 9–June 11. The comic will provide an evening full of humor, comedy, and perceptive criticism, with two performances planned for each night of June 9 and 10, as well as a matinee on Sunday. Funches is well-known in the comedy world for his distinct and yet kind style of humor. He's been featured in well-known TV programs including Curb Your Enthusiasm, Black-ish and New Girl, among others. Tickets are $32, available at ComedyWorks.com
Albedo Effect at BMOCA
Albedo is the measurement of the proportion of light that a surface is able to reflect or absorb. In Albedo Effect, interdisciplinary artist Mia Mulvey explores this within the context of the Norwegian archipelago, which is covered in quickly warming glaciers. This large site-specific outdoor sculpture connects the loop between climate and albedo with a triad of ceramic sculptures modeled after 3D scans of actual glaciers the artist made while visiting the arctic. Visit this beautiful piece at the Inside Out Gallery at Boulder's Museum of Contemporary Art. 1750 13th Street, Boulder. Admission is $2. 303.443.2122 or BMOCA.org.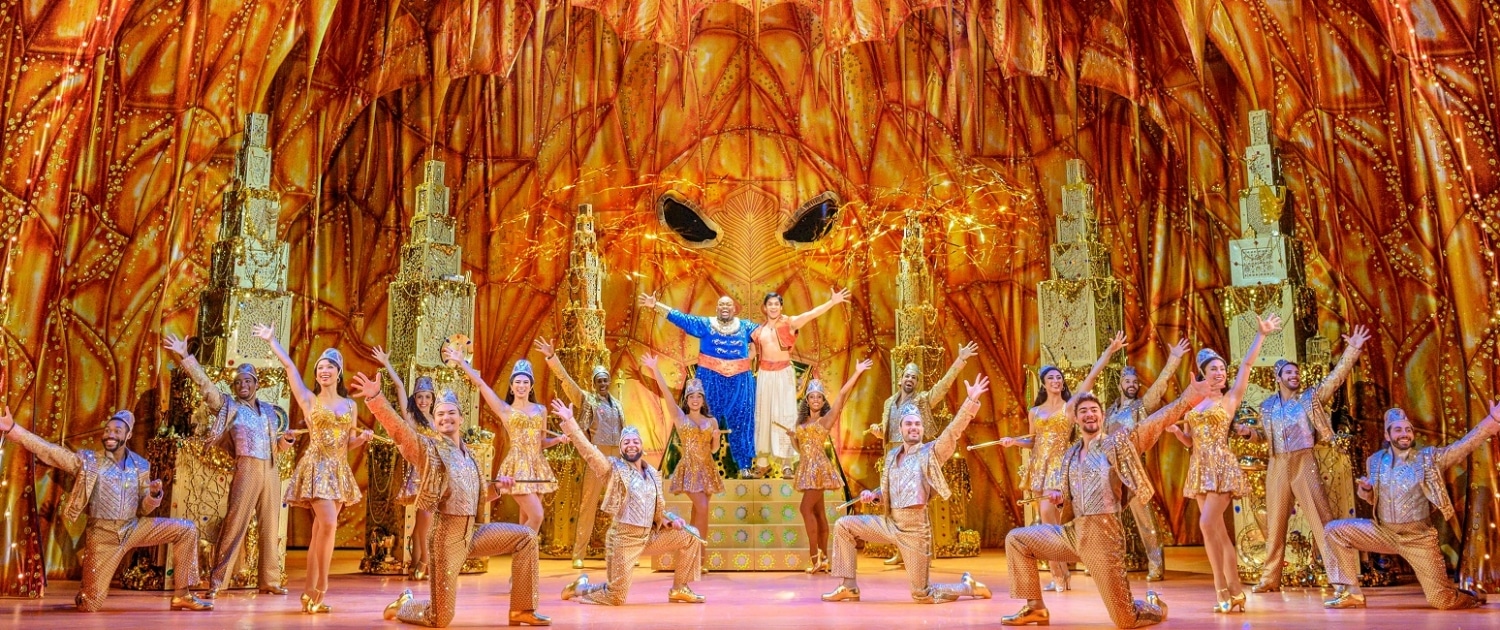 Aladdin at Temple Hoyne Buell Theatre
When it comes to big, bright musicals there aren't many that can top the latest Disney Broadway adaptation – Aladdin. Grab the whole family and enjoy a night in Agrabah from June 13 through 18 when the latest national tour arrives at the Buell Theatre in Denver. Enjoy this massive musical filled with tons of magic, comedy and spectacle, as the story of Aladdin and his magic lamp come to vivid life. With all your favorite songs from the movie plus new music by the can't-miss team of Alan Menken and Howard Ashman. Tickets range from $35 to $130 and are available at DenverCenter.org or 303.893.4000. Denver Center for the Performing Arts 1101 13th Street, Denver.
Augmented Organics at Firehouse Art Center
In another powerful exploration of environment, three artists explore humanity's power to shape the world around them in Augmented Organics, now open through June 4 at Firehouse Art Center in Longmont. Cheryl Coon, Eleanor Sabin and Alexandra Christen-Muñoz use a variety of mediums – from sculpture to sound – to ask the question: what do we, as humans, improve in nature? Coon answers through organic sculptures inspired by images captured by an electron microscope while Sabin's work superimposes organic and scientific forms onto organic scenes. Christen-Muñoz approaches it through sound, using bio-based generative sound in which the music is written by electrical impulses emitted from biological organisms. Firehouse Art Center, 667 4th Ave, Longmont. 303.651.2787, firehouseart.org.