The best part about living in Colorado for music fans is the summer. From Mishawaka to Red Rocks to Levitt Pavilion, the opportunities abound for concert-goers to enjoy music in the natural splendor of the Centennial State's summer season. Here's a must-do planner for your entertainment dollar. There's something here for every budget. Sunscreen is mandatory.
June 3: Michael Franti & Spearhead
Michael Franti & Spearhead take the stage for an intimate acoustic evening at 8 pm at the Boulder Theater as part of their Big Big Love Tour 2023. Tickets for the show start at $72 and are available for purchase at BoulderTheater.com.
June 9: The Burroughs
If you took a southern church revival band, dropped it in Greeley and added 200% more funk, you'd have one of Colorado's best live shows. Join The Burroughs at Meow Wolf in Denver for their honey imastar album release party. Doors open at 8 p.m., tickets are $15 at Meowwolf.com.
June 11: Stafford Hunter and Jazz Explorations
Recently relocated to Colorado, Trombonist Stafford Hunter was described in glowing terms by AllAboutJazz.com: "Yes, the (trombone)has its shortcomings, yet in the case of Hunter.. the musician does not. Musical interpretive genius is the unyielding and overriding factor…Hunter states this clearly, emphatically." See him live for free at City Park Jazz in Denver at 6 p.m. Visit CityParkJazz.org for more information.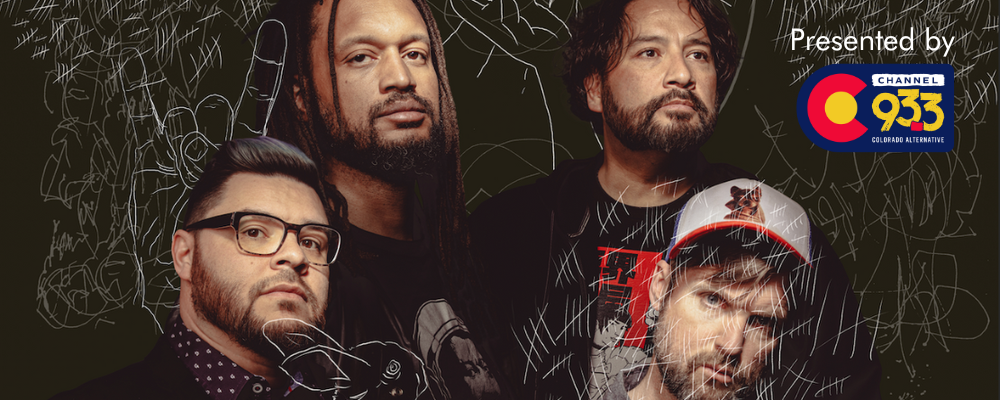 July 1: Flobots
Homegrown hip-hop darlings the Flobots make their Levitt Pavilion debut on the tail-end of their popular United States of Mind tour for what will be a fantastic, free show. Though their last full-length album Noenemies dropped in 2017, the band has released multiple singles since, and continues to bring smart, social commentary to the Colorado rap game. Doors open at 6 p.m., RSVP to get your tickets at LevittDenver.org.
July 2: Toad the Wet Sprocket
It's been 34 years since Toad the Wet Sprocket's first album Bread & Circus (Abe Records, 1989) dropped to little fanfare. It wasn't until their third outing, Fear (Columbia Records, 1991) that the band catapulted into national consciousness, thanks to two singles —  "All I Want" and "Walk on the Ocean" — charting on Billboard's Top 20. Now touring in support of their new compilation album All You Want, they stop in at Mishawaka Amphitheatre for a Poudre River session. Doors open at 7 p.m., tickets are $44+, visit TheMishawaka.com for more info. 
July 20: Cypress Hill with The Colorado Symphony
Cypress Hill became the first hip-hop group to have two albums on the charts at the same time when Black Sunday (Ruffhouse Records) debuted at #1 on the Billboard Top 200 on this date back in 1993. They're upping their game for this 30th anniversary as they'll be joined by the Colorado Symphony at Mission Ballroom in Denver to revisit the incredibly popular record, which went triple platinum. Doors are at 7 p.m., tickets are $66.50+, visit MissionBallroom.com for more information.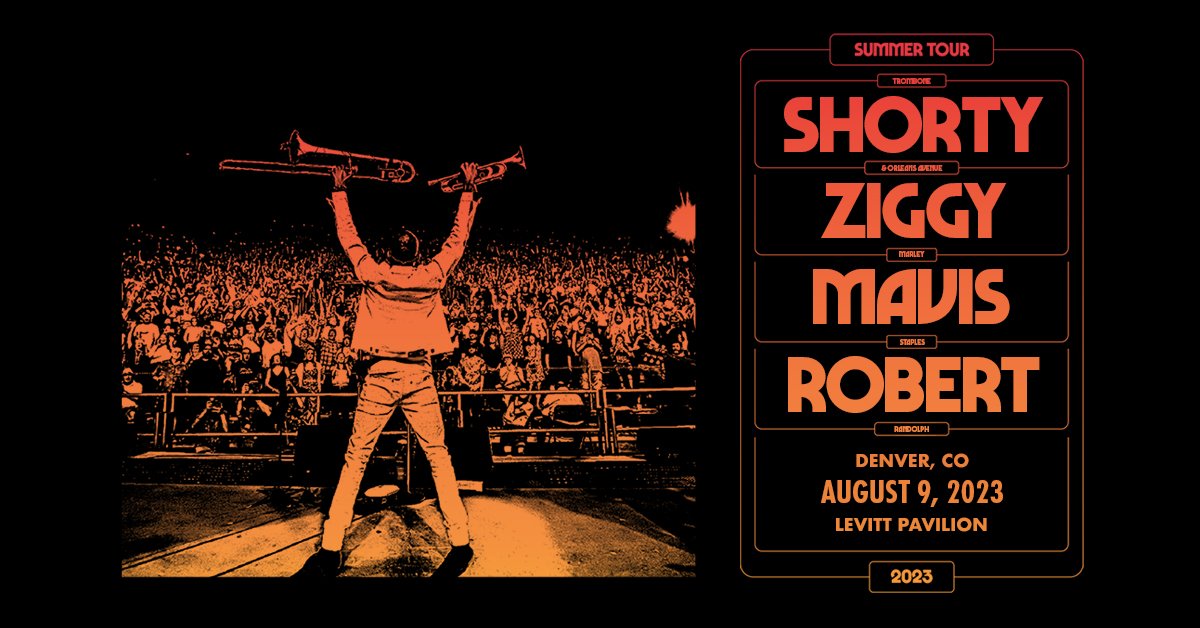 Aug. 9: Trombone Shorty & Orleans Avenue with Ziggy Marley
Ziggy Marley isn't the only great act joining Trombone Shorty at Levitt Pavilion in Denver for this one. Mavis Staples and the Robert Randolph band are in tow as well, and we shouldn't be surprised if everyone's on stage at the same time. Doors open at 5 p.m., tickets are $52+, visit LevittDenver.org for more info.
Aug. 17: Flogging Molly
Irish folk-punk septet Flogging Molly's legendary hits like "Drunken Lullabies" and "Devil's Dance Floor" have cemented them firmly in the hearts of punk lovers the world over, thanks to their irrepressible energy and the powerful social commentary in their songwriting. And while they're approaching 30 years on the road, they remain as bombastic as ever. Catch them at Mission Ballroom. Doors open at 7 p.m., tickets are $58+, visit MissionBallroom.com for more information.