Press Releases are provided to Yellow Scene. In an effort to keep our community informed, we publish some press releases in whole.
Dear Reader,
In 2021, Colorado law changed to require the state's industrial sector to reduce its greenhouse gas emissions 20% by 2030.
It's an important goal and one that we are currently on track to fail to meet.
A new rule being considered by the Air Quality Control Commission (AQCC) could help us to correct course, but only if it is free from loopholes that will let industrial polluters off the hook.
That's where you come in. The AQCC wants to hear from you, and to make it easy the commission is now accepting recorded video comments from the public! In just a few moments, you can make a brief video comment with your phone, upload it to the Youtube account you probably already have, and then email a link to that video comment directly to the AQCC for their consideration.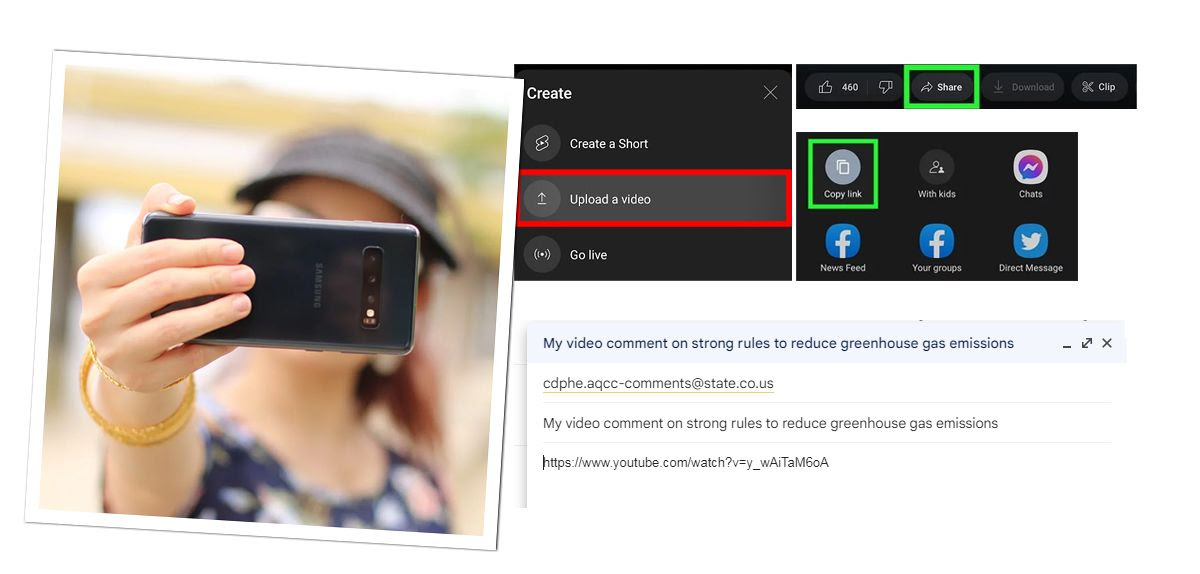 In your video comment, here are some important points to drive home:
Colorado is doing the right thing by using legislation to hold industrial polluters accountable and requiring them to do their part in reducing emissions.
The state has set a goal of a 20% reduction in greenhouse gas emissions from the industrial sector by 2030. But to meet that goal, we need strong and enforceable rules that will force industry to keep their word and not find ways to skirt the actual work of reducing emissions.
If regulators don't act boldly now, the need for emissions reductions will continue to fall down the food chain to industries and businesses that actually can't afford to keep up. A strong rule would be a huge win for our health and especially for the health of the kids who live in the disproportionately impacted communities where industry operates.
We are asking Colorado's Air Quality Control Commission to pass a strong new rule that would fulfill statutory requirements that the industrial sector reduce its greenhouse gas emissions 20% by 2030, without loopholes. The AQCC must also clarify how they plan to enforce the rule once it is in place.
Once you've recorded your video comment, simply upload it to Youtube or another public video-sharing service and email the link to cdphe.aqcc-comments@state.co.us.
We're here to help make this new means of public participation a success! If you have any trouble recording or sending your video comment, drop us a line at info@progressnowcolorado.org and we'll work with you to get your comment properly submitted. We would also love to see your video comments once you've submitted them, so feel free to send the link to us as well.
Thanks for doing your part to protect Colorado's clean air and fight against climate change.
Sincerely,
Sara Loflin, Executive Director